The Team
at Park City Animal Clinic
We can't wait to meet you and your pet! Learn more about Park City Animal Clinic's wonderful team and why we enjoy what we do so much.
Our team is excited to meet you!
We've put together a top team to take the best care possible of your furry little friends. Meet our staff below before your next visit to our office.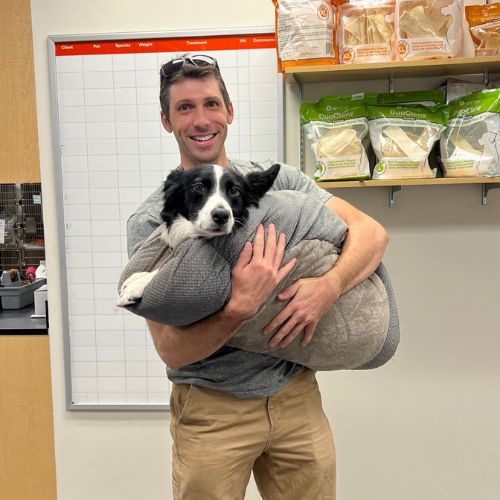 Our Veterinary Technicians


Our Veterinary Assistants
Our Client Service Representatives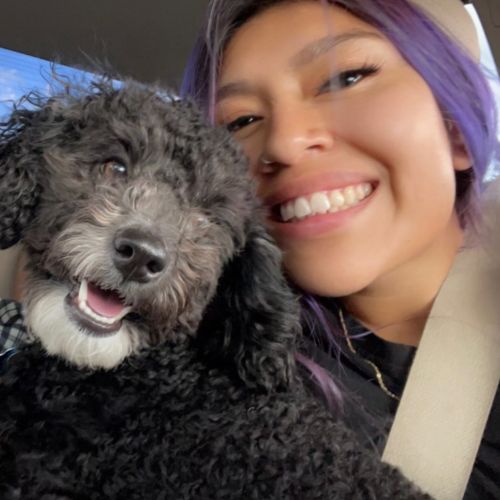 Growing up in a rural farming community, Carl Burton Prior fell in love with animals and feels a strong connection to each creature. After completing his undergraduate studies at Brigham Young University, he earned his DVM at Colorado State University's renowned veterinary teaching hospital.
Moving to Park City in 2003, Dr. Prior's practice is based on three principles: a proactive approach to wellness care; stellar diagnostic and surgical services; and compassion. Sometimes, his loyal staff struggles to keep up with his high energy. However, inspired by his quick wit, willingness to teach, and vision, they do.
At the Park City Animal Clinic, clients are welcomed into a homey environment by his handpicked staff of doctors and technicians. Dr. Prior's patients are his priority, but he makes sure his human clients are comfortable, too; he actually gives his private cell phone number to clients. Dr. Prior makes house calls; responds to calls in the middle of the night; and even takes animals home with him to recover.
His big heart supports local rescues. From Edwardo, the one-eyed tripod cat to Princess, the Bernese Mountain Dog with a tumor the size of a grapefruit, Dr. Prior saves those that do not have a voice and those that are discarded by others.
Being part of the Park City community and always looking out for the underdog, Dr. Prior's clients appreciate his expertise, tenderness, and commitment.
Dr. Leah Ravitz
Relief Veterinarian

Dr. Sophia Catania is a veterinarian who has been practicing mixed animal medicine in Charlotte, NC since graduating from Ross University School of Veterinary Medicine in 2021. Her clinical year was completed at the University of Minnesota, where she gained invaluable experience in providing comprehensive care to a variety of animals, including dogs, cats, goats, and equines. Although born and raised in Upstate New York, Dr. Catania has always considered Utah her second home, having skied at Park City Mountain since she was a toddler. As her family has been gradually relocating full-time to the area, she is excited to make Park City her primary residence. In her spare time, Dr. Catania enjoys hiking, walking, skiing, lifting weights, cooking, reading, and spending time with family. She is a proud owner of a dog named Kai, who hails from the island of St. Kitts, and a cat named Kiara, whom she adopted from North Carolina. Dr. Catania is enthusiastic about bringing her passion for animals and dedication to their well-being to the dogs and cats of Park City, Utah. Her ultimate goal is to ensure the health and happiness of her patients and their owners. She looks forward to meeting you and your furry friends!
Dr. Johnston is a Southern California native who moved to Utah 4 years ago to join the growing community of veterinary emergency and specialty care. As a true lover of the snow, and outdoors, Utah fits well for pleasure outside the workplace. She has worked in primary practice and emergency medicine, most enjoying the medicine cases, and client connections offered Dr. Johnston believes being a veterinarian is a blessing, and truly feels joy and gratitude serving the communities in which she practices. Her career so far has had her in the mountains of Colorado, hot as heck San Antonio, Texas, Virginia on the east coast, and last but not least, the Central and Northern Coast of California, eventually coming to Utah from Culver City, California. She has worked with marine mammals, exotics, dogs, and cats. She has a 7-year-old Monterey Terrier who smiles, Poppy, and a spicey yet snuggly orange tabby cat, Julep. Dr. Johnston lovingly calls them "girls". Serving her community through her Mountain Life Church family fills her soul, and she looks forward to each season!
Dr. Graham Johnson
Associate Veterinarian
Dr. Graham Johnson grew up in Brooklyn, NY. His first experience with veterinarians was when the family cat (Romano) inexplicably ate a whole box of sewing needles that needed to be surgically removed. Romano survived and the hook was set. During his undergraduate degree (Zoology) at McGill University in Montreal, he discovered climbing and skiing which have continued to shape his life ever since. After dropping out of a MSc. (also Zoology) at the University of Otago (Dunedin, NZ) he was accepted to vet school at Massey University (Palmerston North, NZ). After graduating he practiced rural mixed animal medicine on both the north and the south islands of NZ for 5 years before returning to the US. Two more years of mixed practice in Colorado led him to Utah where he has been working as a primarily small animal veterinarian since 2019.
Outside of work, Graham enjoys climbing, skiing, and trail running.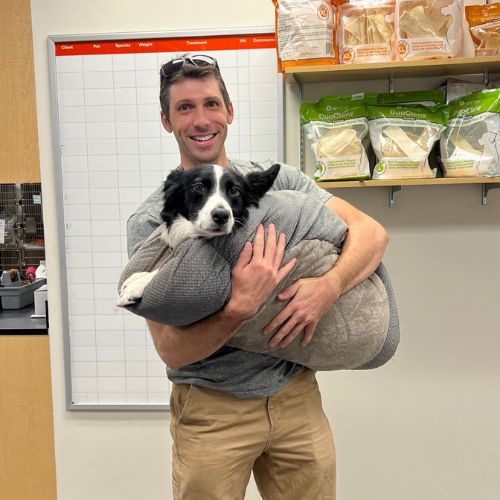 Dr. Jennifer Nazzaro grew up in New Orleans, Louisiana. She completed her pre-veterinary work and received her undergraduate degree in Fine Art at the University of Colorado at Boulder. While in school, she combined her love of animals and art by painting pet portraits and volunteering at the therapeutic riding center, the humane society, and as a children's art teacher.
She also worked as a veterinary technician during her summers while in school. Dr. Nazzaro completed her veterinary degree at Louisiana State University in 2008 where she rescued an adorable English bulldog and was involved with the Hurricane Katrina animal relief program. Dr. Nazzaro worked for 5 years at a West Jordan, 24-hour, animal hospital before joining Park City Animal Clinic in 2013. She currently works at both Park City Animal Clinic and Millcreek Veterinary Clinic. Her interests include ultrasonography, internal medicine, brachycephalic conditions, and dermatology. She has a passion for brachycephalic breeds, such as bulldogs and pugs, and enjoys spending time with her own two french bulldogs and family.
In her free time, Dr. Nazzaro loves running, paddle boarding, and painting. Clients are drawn to her compassionate concern for their pets, her positive attitude, and her genuine smile.
Maddi
Veterinarian Technician

Charlie Stephens
Veterinarian Technician
Charlie has been a technician for 6 years and attended the University of South Florida where he received his Bachelor's Degree in Animal Biology. He prides himself in providing patients with comprehensive and compassionate care that goes above and beyond the call of duty. 
In his free time, Charlie likes to hike, play soccer, disc golf, and spend time with his family. 
Emma Hedges
Client Services Representative
Emma graduated from BYU. At her job, she loves to greet clients and their pets with a smile! In her free time, Emma loves to travel and go to art museums, and cross-country skiing.

Addy Valdez
Technician Assistant
Addy has just started practicing and attended Rocky Mountain College in Montana. She loves to learn new skills and can't wait to master them more. In her free time, she enjoys hiking, golfing, exploring, and playing with her cat!
Audrey D.
Technician Assistant
Lauren Johnson
Technician Manager
Lauren was a vet technician for 10 years for small and large animals. She then decided to pursue management where she is now. She attended Utah Valley University, Utah Career College, and Colorado Mountain College. Lauren takes pride in working with scared and aggressive animals. She feels connected to them and she loves learning new studies in the veterinary world. She is very confident in her technician abilities and still loves to put that into practice when needed. 
In her free time, Lauren likes to hike with her dogs and works on the side rehabilitating aggressive dogs and finding them forever homes. She also enjoys reading and writing poems. 

Sam
Veterinarian Technician
Sam has been practicing veterinary medicine for about 5 years. Sam graduated from Murray State University in 2014. Sam takes pride in creating bonds with patients and their owners as well as being able to help pets and make then feel more at ease during their stay at the clinic.
In their free time, Sam enjoys reading, hiking, video games and bonding with their pet rats.

Valerie
Client Services Representative
Valerie went to school at Columbia College. She loves all animals and especially adores the big and older ones. She likes to travel, travel, and travel in her free time seeing wildlife from all over. 
Edith (Deedee) Carranza
Client Services Representative
Edith (Deedee) Carranza has a background in nursing and went to school at MTECH Lehi Nursing. She prides herself in having a nice smile and attitude while greeting patients and clients. In her free time, she likes to do makeup and try new things.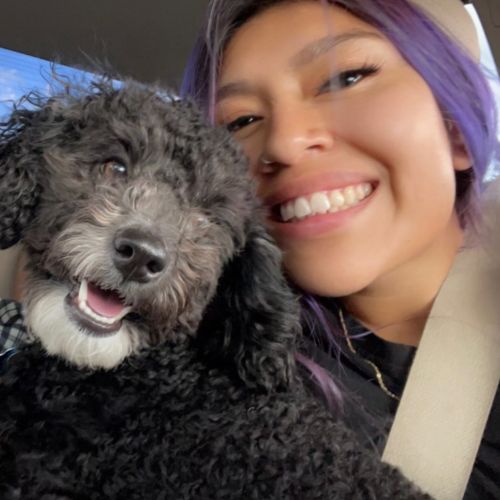 Mikayla
Client Services Representative
Mikayla started her journey at Park City Animal Clinic by working as an intern for a couple of months, then at the Pet Resort, and has now been working as a receptionist at the clinic for ten months! She is currently attending the University of Utah, majoring in Biology. Mikayla has always been passionate about veterinary medicine and the care of animals, which inspired her to pursue an education in the field. She loves connecting with owners and following the stories of their pets. When not in the office or at school, Mikayla likes to play hockey, ski, hike with her dogs, or do pretty much anything outside! She also likes to spend time doing photography and arts and crafts.
Codie
Lead Veterinary Technician
Codie has been practicing veterinary medicine for over 20 years. She graduated from Utah Career College. Codie is compassionate and tries to be an advocate for the animal. She loves them all like her own pets. She's been called the "Cat Whisperer" because felines are her favorite.
In her spare time, she loves doing anything outside. She loves paddleboarding, hiking, biking, being with her family, and date nights with her husband.
Cathie
Lead Client Service Representative

Shannon has been working in veterinary medicine for over 22 years. She prides herself on her compassion, empathy, and her continuing education. She is sometimes referred to as the "Chihuahua Whisperer" because of how good she is with small, scared dogs.
In her spare time, she loves spending time with her family! Her husband, children, and fur-babies are her world. She loves being outside, working out with her husband, and running for her mental health.